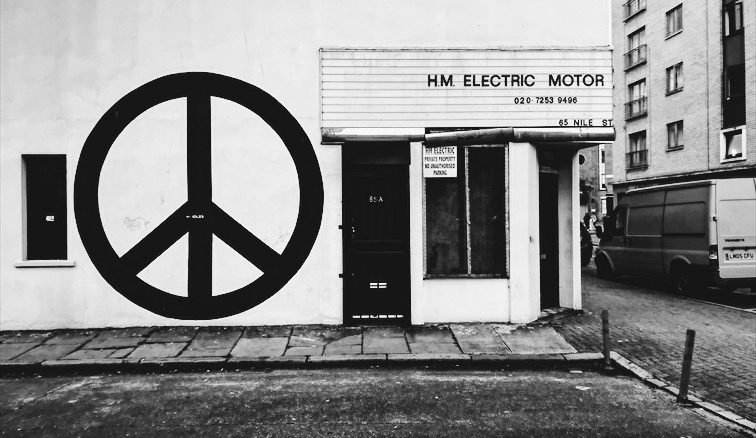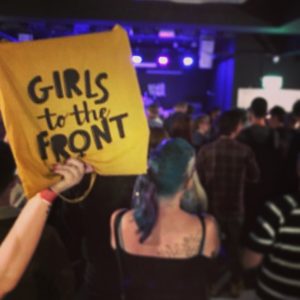 Jeni Hell has been a busy girl; IDLES Joy exhibition followed by the Rough Trade Bristol show. There's another one but I am sure she'll talk about that later…
The gig room in Bristol's Rough Trade is quickly becoming a favourite venue. I mean who doesn't love a bookshop, that is also a record shop, that is also gig venue, that also sells Blue Ribbon lager?
Joy an act of Resistance (or JAAAOR as it shall now be called from here on in) has been released to the excited thousands today. 31.8.18. The original artworks have been on display for two days in an old garage in London.
I spent some time staring at the works; there's just so much to unpack. Just look at it, it's beautiful and too hard to choose a favourite. I'm desperately trying not to deny anyone the right to enjoying the deluxe record and pieces of art included with their own eyes but I'm sure you can find it if you look hard enough.
The thing about IDLES is the positivity they engender. The passion is borne through their music. Negativity is discarded, and rightly so, by the fans and listeners. It's a positive ship, setting sail on the shitty political climate of today. LOVE YOURSELF.
"Thank you for building this ship; I hope we are steering it in the right direction for you"
– Joe Talbot at the matinee show 31.8.18
The last thing I have to say about Rough Trade Bristol as venue is the room moves, it vibrates, the room is dark, painted minimally in all black, basslines roll through it and as terribly cliched as it sounds it completely consumes you and there's no one else that I would allow to consume me so. Morrissey wasn't worth it. ALLISLOVE
JOY AS AN ACT OF HOPE