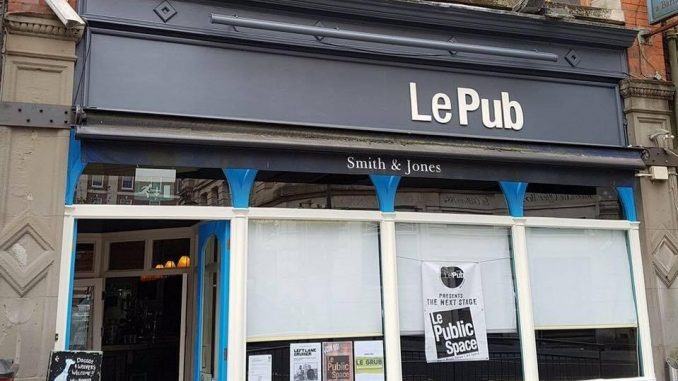 Over the last decade we have enjoyed watching many bands perform at Le Pub, we have enjoyed putting bands on at Le Pub and some of us have enjoyed performing on the stage at Le Pub.
That being said, our relationship with Le Pub came to an abrupt end in 2019.
We will say that, outside of the world of lockdowns, there are great gigs at Le Pub. As audience members there is very little to dislike, the staff are all lovely and we have nothing but respect for Matt the sound guy, who is a sound guy.
The Shonk is in no way affiliated or linked to Le Pub. All videos and articles from this venue will remain available for the purpose of promoting the bands involved.