5 Assorted Blank Minidiscs
£5.00
5x Blank Minidiscs. Random colours, random brands.
50 in stock
Description
WHILE STOCKS LAST!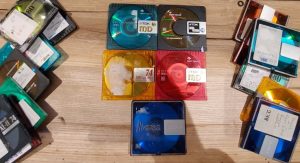 Have you found that you're running low on minidiscs? Buying them at Woolworths not as easy as it was in 1998? Well don't fear because The Shonk is here!
For as long as supplies last we are offering 5x minidiscs for £5 plus shipping!
They will be random colours and a mixture of 80 and 74 minutes in length. They will be blank and de-stickered. (If you REALLY want them non-blank email us when placing your order!). All shipped minidiscs will be tested prior to shipping.
Brands will be TDK, Sony or Maxwell.