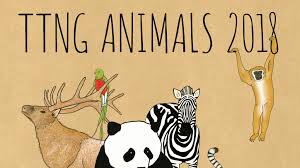 Prior to this gig I knew nothing of TTNG, a dear friend of The Shonk asked if I'd like to come along and I said yes. I did however forget to put it into the diary so until a couple of days prior I had completely forgotten about it!
TTNG were headlining, following on from Steve Strong and Chiyoda Ku (see other reviews). It soon became clear that many of the dense crowd were familiar with this band. Thus ensued a wonderful performance of incredibly tight math rock sitting on the part of the Venn diagram overlapping the squishy edges of the cake that is emo-softcore. I don't know how to genre so I'm stabbing in the dark. Intricate guitar and wistful emotional lyrics, combined in a combining way to us, the audience. The singer and frontman was very polite and unassuming, occasionally sipping tea, encouraging the equally polite hecklers and replying to their responses. They even sang happy birthday to a fan and played his requested song. The comedy of the in-betweeny bits broke up the melancholy of the tunes, it was an emotional rollercoaster!
Math rock, as it's known is still a new area of music for me and I'm really enjoying the intricacy and synchronicity of it, what I loved about this band in particular was that it was difficult to tell what was going to come next, the songs would always go in a different direction to what you'd think and it would catch you off guard.
We have a saying here at The Shonk HQ about how some music sounds wrong in the brain and right in the heart, to me this band certainly fits that category.
Their facebook page is here.