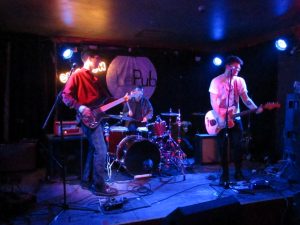 Our most recent addition to the band roster here at Shonk Phonics, Seaside Witch Coven are a fresh-faced indie-come-punk-come-surf-psych-garage band of accomplished musicians hailing from that there Cardiff. They combine their impeccable music taste to create multi-reminding, nostalgically new sounding tracks packed with more hooks than a tackle box. Drawing from great extremes like Thin Lizzy and Weezer these guys will absolutely tickle something inside your aural senses and continue to hypnotise during their live sets.
For more information and booking please contact us at: bookings@theshonk.co.uk
Check out their latest single here! 
VIDEO LIBRARY DATA: