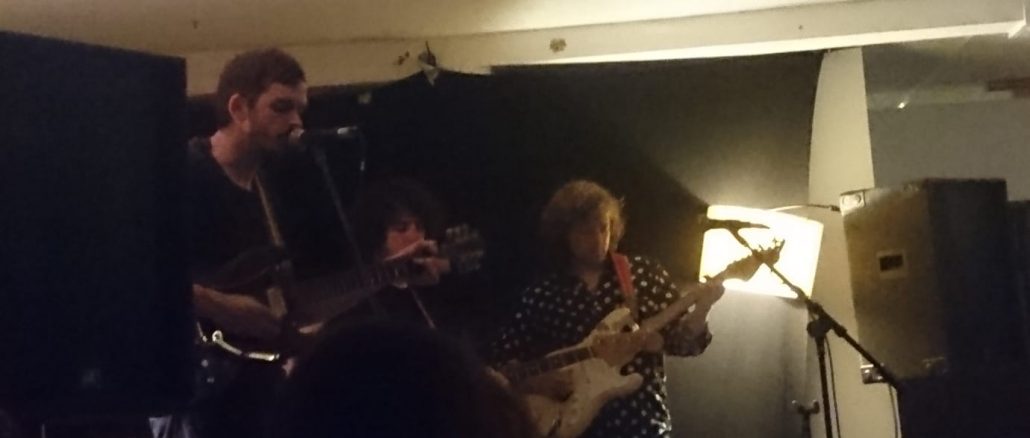 The first time we saw JC was by Arbiter's recommendation, the gig took place in the basement of Cafe Kino on Gloucester Road in Bristol. A trendy vegan eatery with a plethora of fine food and drinks on their menu. Every time I have past it it has been filled to capacity and amongst the hustle and bustle of the cafe it's very easy not to notice the little staircase that takes you down into a dimly lit, living room-esque performance stage, a quiet and comfortably claustrophobic contrast to the fast-paced hubbub of food culture upstairs.
We settled down around a table, slightly ahead of time so that we could pick an optimum seating position. We sat and chatted a while as fellow audience members trickled down the stairs and took their seats.
The night opened with Cian Nugent a singer / songwriter from Dublin whose thick voice lilted over intricate guitar in a way that was both husky and rock-vox and yet soothing and gentle.
His performance warmed the room, it was a very intimate setting with little distance between performer and audience, the room was warmly lit with sporadically placed lamps and despite being full of people there was maybe twenty of us tops. It's how I'd like to see all bands really.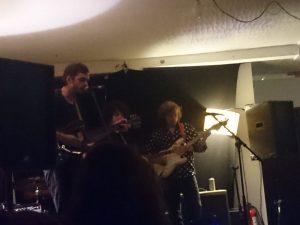 Now that we were all suitable temperatures and had been eased into the night it was time for Jack Cooper who performed with his backing band (and I am kicking myself that I didn't recognise A. Savage on bass!) – JC performed tracks from his debut solo album Sandgrown,  a beautiful collection of meandering tracks and songs thematic of Jack's hometown of Blackpool.
This gig was my first time hearing songs from the album and given the setting and fact it was live it completely enhanced every part of it. Each track manages to anchor itself to the ground and gives you the opportunity to paint big, geographical scenes in your head based on how much you know about Blackpool or how you perceive it. There's an ebb and flow to the tracks that reminds you of the sea, but also a constant but gentle driving force that puts you on a long road, a road home, to Blackpool which now feels inviting and far away.
If the intention of the album was to take you away and show you around with all of the excited charm that comes with taking someone somewhere new he had exceeded all expectations. It is worth noting that it's particularly admirable to see someone carry out a perfect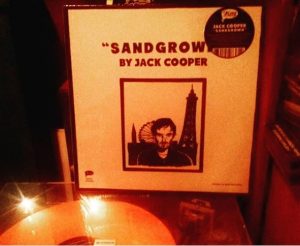 performance whilst repeatedly wrestling with a disobedient standard lamp!
The entire show was lovely, just lovely. At the end we had a chance to speak to Cian Nugent and Jack Cooper both of whom are very approachable and down to earth guys. I picked  up a copy of Sandgrown (which remains one of my most-played albums to date) and we vowed to come and see him perform again at the next given opportunity…
…We kept good on that deal because we Saw Jack Cooper again, this time at The Louisiana – he and the full band were opening for A.Savage of Parquet Courts who was touring his solo album Thawing Dawn. The place was absolutely packed and for good reason – I like so many good people are big fans, dare I say I am a massive fan of Parquet Courts and have been ever since The Shoracle put me onto them some years ago whilst I was delivering flyers. (I later went on to regale this to A. Savage himself after the show for some ridiculous reason!)
Once again Jack Cooper's journey to Blackpool was sublime, however we agreed that the first gig had been the best place we could have seen it for the first time. The bigger audience and venue changed the overall feel of the performance, not in a negative way by any means, it was just different. One thing that was audibly noticeable was the introduction of the organ which added an extra seasidey layer – if it had been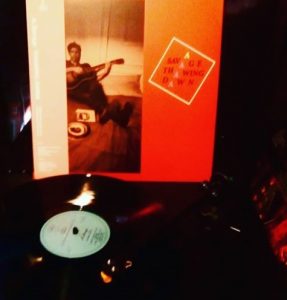 Andrew Savage's set was utterly phenomenal! His ability to build himself into vitriolic rages where he's practically spitting the words out to then drop into a placid and at times folky meanderings is something I don't think I've ever seen before. There were stylistic similarities to Parquet Courts which is a given but it was like being gifted a bonus round of extra tunes whilst everything else was in the works. They performed a cover of Frightened by The Fall as a tribute to the late Mark. E Smith that should have made him proud, but probably wouldn't have. They followed this up with a cover of Linger by The Cranberries in respect of the late Dolores O'Riordan – both were performed incredibly and highlighted the contrasting vocal and musical styles that A. Savage so seamlessly moves between. It's like he calms down, is about to leave but turns and says 'oh and one more thing' and works himself back up into a tizzy again.
Again we were blessed with an opportunity to speak to the creative kings (and obtain more much needed vinyl!), making sure we made ourselves known to Jack Cooper in case he had remembered our pact from the previous gig and thought we'd broken it.
The third and most recent time that we have seen Jack Cooper performing was opening for Olden Yolk at Hy-Brasil in Bristol back in March.
This time it was just him equipped with his guitar and some shiny looking equipment that allowed him to lay down some drum backing from time to time. This time he performed a loose set of Ultimate Painting songs, tracks from Sandgrown and a couple that we didn't recognise (that he later explained were new and he was testing the waters), it was an interesting experience listening to these now stripped down, reductive versions of tunes we'd heard as complete works. That isn't to say that they sounded incomplete, it was a new and exciting way to listen to them (in the same way as The Burning Hell at the moment), it allowed us at times to fill in the gaps because we knew the tracks so well. It was nice listening to tracks that were 'pure of artist' in that Jack hadn't shared them with any of his musical collaborators as of yet – this allowed him to perform them how he wanted them to be performed and for us to enjoy them as was meant to be.
Again he was more than happy to chat with us after the show, although we wouldn't have been surprised if he'd told us to go away – we were relieved and excited to hear that he is working on new material and working with other musicians along the way.
Following a three-for-three success of Jack Cooper sets it was time for Olden Yolk, another Arbiter recommendation. They were comprised of band members Shane Butler (Quilt) and Caity Shaffer although the full band consists of a few more members, I think may have been testing receivership in the UK (again, something we saw with The Burning Hell) – Being unfamiliar with any of their work bar one song I knew I wouldn't notice the difference to not having a full band and sure enough they laid out a genre-deceiving array of songs that swept the budding Monday audience of Bristol off of their feet.
There's an autumnal sensation through their songs, there's a brush of wind that winds through them with you, their cool and crisp but keep you wrapped up warm with some coco. The sound is easily identifiable as something that's emerged from New York, there's an inescapable city sound (and this goes for anywhere) that urges the appropriate imagery.
Every ingredient from the dreamy, sparse guitar, coming in like cool, sporadic rain over textures of keys, drums and bass and those two perfectly harmonising voices that are as harsh as they are warm create a rich soundscape that one could cwtch up in for all eternity. There are a number of lines that I particularly love because they're arguably simple but delivered in an impactive way that makes you realise how true they are.
Sometimes, you feel logical. Sometimes you don't"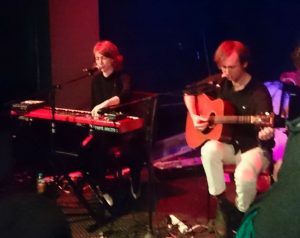 Whenever I hear them they tap into something deep, their music is like someone giving me a stern but fair life-lesson bit of advice, or making me question doubts that I have, they are evoked and I can't put them away afterwards. They make me crave a wanton rationality over things that can't be rationalised or to quantify the infinite – I refer to the aforementioned effective lyric.
It's like a well-rounded civilised conflict, the rhythm is optimistic and dancing, the words, delivered in a two-strong harmony is the logical voice trying to wind away from the undertone and melancholy of the nuances within the music, the fuzzed guitar, the array of sharp and foreshadowing notes, the odd time signature. They are the band that perfectly encapsulate the inner-arguments that we all experience everyday. But it sounds so lovely that whilst you're reminded of your anxieties and flaws you're also okay with them because at that moment in time it all just sounds dandy.
I bought the album that night and have played it many times! We are very excited to be travelling back to Bristol on November 6th to see them all out in full force at The Crofters Rights! – Hopefully see you there.