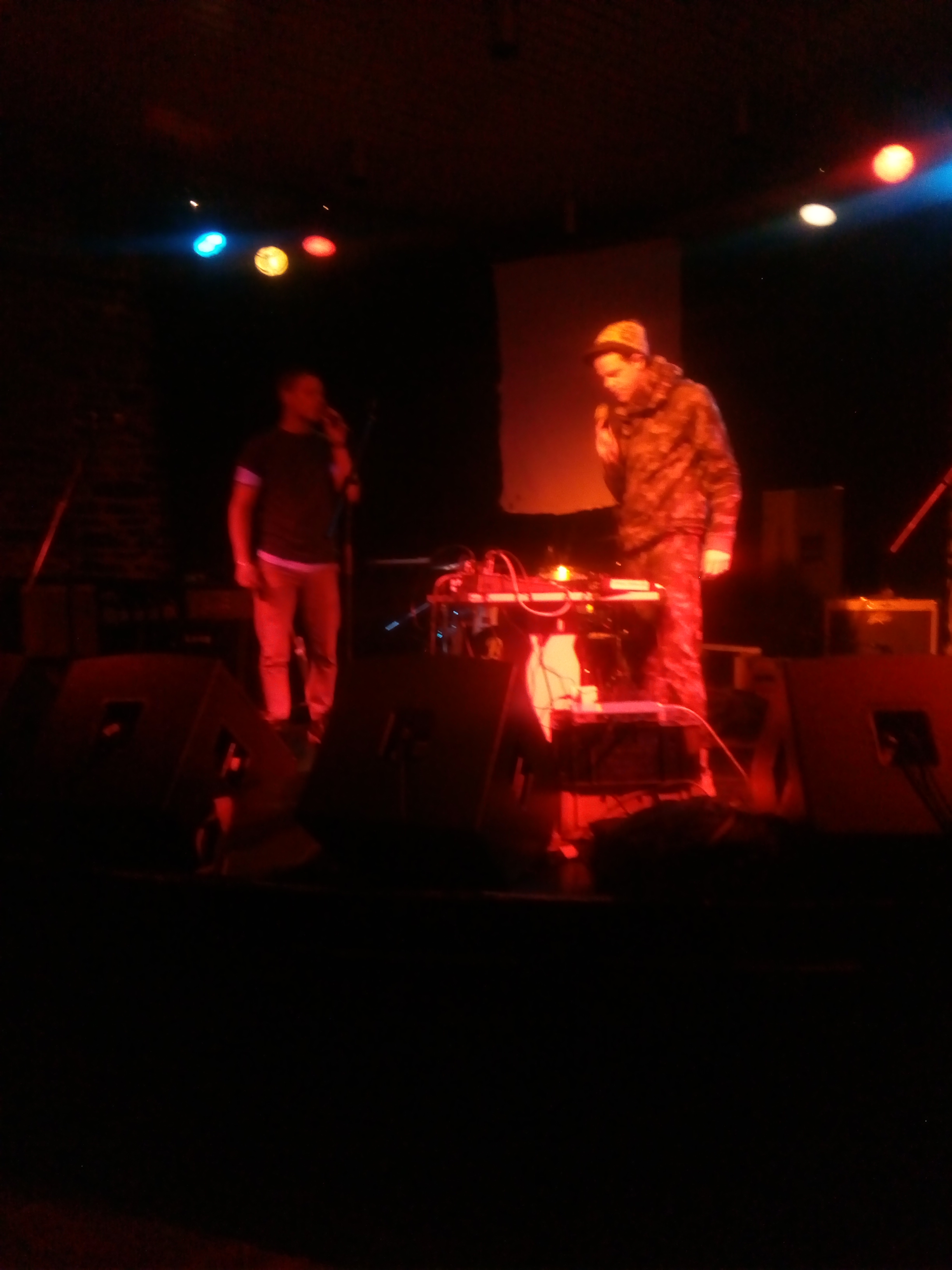 Opening the night for Jeffrey Lewis & Los Bolts this Bristol-based duo warmed the audience up by using one of the most hypnotic and dance-inducing forms of music to be coined by Bristol, a wonderful blend of drum n'bass, dub, grime and jungle… the likes of which sends you back to a field in Hampshire, dancing by a bin with a pint of cider and a giant penis hat on, my body began to skank without my permission, ITS NO USE I cried as fellow hipsters watched in horror as I began to do more than just nod my head approvingly. 'He's moving his feet' they observed, gazing at their winkle pickers, before realising that they to had been bitten by the skank bug.
Don't fight it… never fight it, let it take hold of your body and soon you'll be at an illgal rave, sucking balloons and feeling the love – at least you should be!
The guys have been kind enough to send The Shonk a copy of their album and now that we have an actual device to listen to it with we shall be giving it a go and saying more words on the matter!