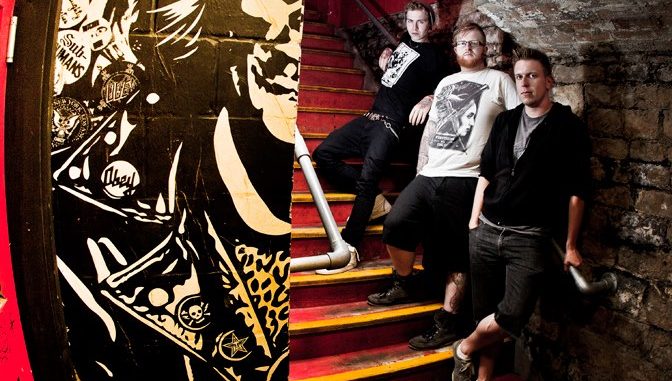 Cowboy & The Corpse have been good friends with The Shonk for many years. We have seen them evolve and change over the years, we have seen them travel the European continent bringing joy to hundreds of people. We have seen them play many stages in venues and festivals across the UK and we even once drove them to Manchester in a clapped out Land Rover Discovery with a stereo that only played three songs on one CD.
Setting aside our well documented list of antics CATC have never failed to perform an incredible show. Their high energy, no nonsense psychobilly is a sight to behold. They're one of those bands where to hear them you'd expect more members given the level of sound they provide.
Front man Sion Bailey caresses the double bass neck like it's a feral snake and he's wrestling it into a bag. He has an incredible ability to lure the audience in by adopting a number of personas who tell surreal stories between their super fast based topical tunes.
Jamie's guitar playing has long been some of my favourite, he is a tone king and the sharp valvey notes cut over the thunderous wall of wild bass beasts that drive towards you from the stage.
Their debut album Return To Shark Mountain was produced and recorded at Western Star and released in 2010. It is available on the website. Here
Their Facebook page is here