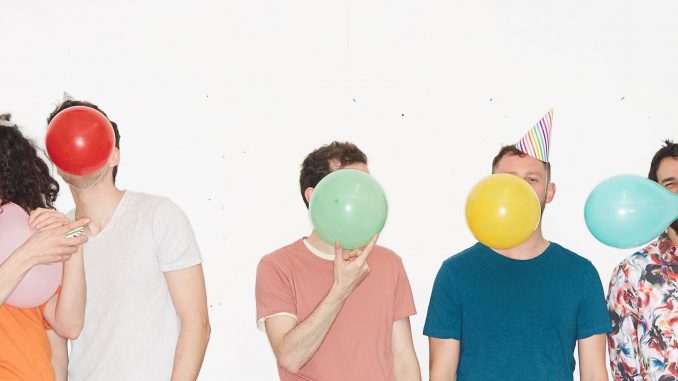 Once upon a time…
In a small shack in some sandy area beneath a giant antennae a secret meeting took place. Those in attendance were David Lynch, Angelo Badlamenti, Miles Davis and Les Claypool. David had called the meeting and in his true cryptic fashion he simply explained to the others that he had an idea.
'Gentlemen' he began as Mr. Badlamenti, Mr Davis and Mr. Claypool all leant in through the thick cigarette smoke to take in his impending wisdom. 'I have been working on a secret project, something so advanced that we have to promise from this point on that no one here will ever tell another living soul'
There was an agitated silence followed by anxious agreement, regardless of everyone's word David Lynch made them all take a drag of his cigarette (that's how he seals the deal).
He then went on to explain that he had finally broken through and created a machine that would allow the best facets of their minds to manifest as an actual, living person. He elaborated by telling the group that he wanted to combine their talents into a single entity 'just 'cos' he concluded.
The discussion carried on deep into the night with each person discussing their concerns and asking questions, most of which Lynch answered by delicately waving his fingers and smiling. During the entire time Les Claypool said nothing because his tea had been laced with mushrooms and he was having a right ol' trip.
What transpired next was perhaps one of the greatest scientific and artistic achievements of all time, Lynch took the rest of the group down to his secret laboratory and one by one he placed a modified colander onto their heads, pressed some switches and extracted what he was looking for.
When he was done he pointed at a large sealed vat 'all the best bits are in there now, in a moment I will open the lid and we can see what we have to work with.' He had a swig of coffee and took a drag of his cigarette, there was a hum of excitement between the group. Lynch wrapped his hand around the handle of the vat and began to twist.
'NO!' Exclaimed Les Claypool 'THIS AINT RIGHT, I CANT BE PART OF THIS' Les turned to leave but as if by magic David Lynch had a pistol in his other hand. 'Why don't you just sit on down over by the fan Les and cool down a moment. You're part of this now' Things were getting tense. Les sat by the fan. Lynch opened the vat.
What happened next is unclear, but the story is that five unassuming men stepped out of the VAT and shortly after Les Claypool tried to run away again. Lynch shot him in the leg and an argument ensued between Miles Davis and Lynch over what to name the group of people they had created (David wanted Lynch Mob, Davis wanted Miles Ahead, Les wanted a doctor and Angelo didn't mind).
During this argument the five newly created forms of life absconded through an open vent and ran away into the night. They stole clothes from a thrift shop and boarded a ship to the UK to start new lives. There they discovered Leeds a place so liberal and diverse it would be impossible to find them amongst. They began busking using cardboard instruments they made from commercial trash and eventually raised enough money to buy real gear.
These guys hide in plain sight and legend has it that they emerge from the shadows with aliases tied to satirical news shows and there (and only there) they harness the powers of Lynch, Angelo, Miles & Les and create the most cathartic of atmospheres.
It is said that experiencing Shatner's Bassoon (the band, not the deadly drug) is along the lines of what would happen if David Lynch remade Roger Rabbit with the aforementioned musicians that all vanished on the fateful night of the experiment.
A Shatner's Bassoon set is wonderfully exhaustive because you are IN IT. I don't think you have much choice, you just get taken and that's that. Like the bullet in Les Claypool's leg you are in there for the forseeable future and the sounds that are growing around you, drowning you in more rhythmn and synchronisity than you can handle is Les's sweet musical blood.
Yeah there's a lot of very strange metaphors going on here but this band overloaded my mind. There is so much to find in their pieces, I had to close my eyes for most of it and Arbiter Titan couldn't help but laugh because of the utter absurdity of what we were witnessing. Jazz can take you to some crazy places, it can be (and in this case was) as inwardly exploratory as externally. Like the notes are climbing into your ears, wandering into your brain and pulling out all of your filing system. This is all happening whilst you're trying to watch five guys whose hands are complete blurs as they seemingly run around the entire spectrum of musical notes in no specific order, except that there is order and they're all hitting the same notes at the same time. The whole thing then starts to become mechanical, like you're watching an engine and it's generating this single mechanical loop of sound that's bashing your brain in.
And that's Shatner's Bassoon, an overwhelming inward / outward experience of perfectly placed chaos that's two parts organical to two parts mechanical. I'm not sure what else to say really, I was apprehensive enough about writing this because having looked at some 'jazz reviews' from actual reputable writers I've noticed that I've used very few of the words that they like, I mean, 'cathartic' was a huge step forward.
But… we write experience and when I was there watching them this is what happened, I figured 'these have to be the guys that Lynch created in his secret laboratory that I probably read about once'.
Annnnnyway… they're an amazing experience, the album is fantastic even if I don't understand it in any particular way and I implore you to go and see them perform at the next available opportunity.
Also, we accidentally filmed the entire set because they were too overwhelming for us to operate equipment, here that is for you:

Band's Facebook
Band's Bandcamp
---
N.B – Their album is 'aqua marine' colour.