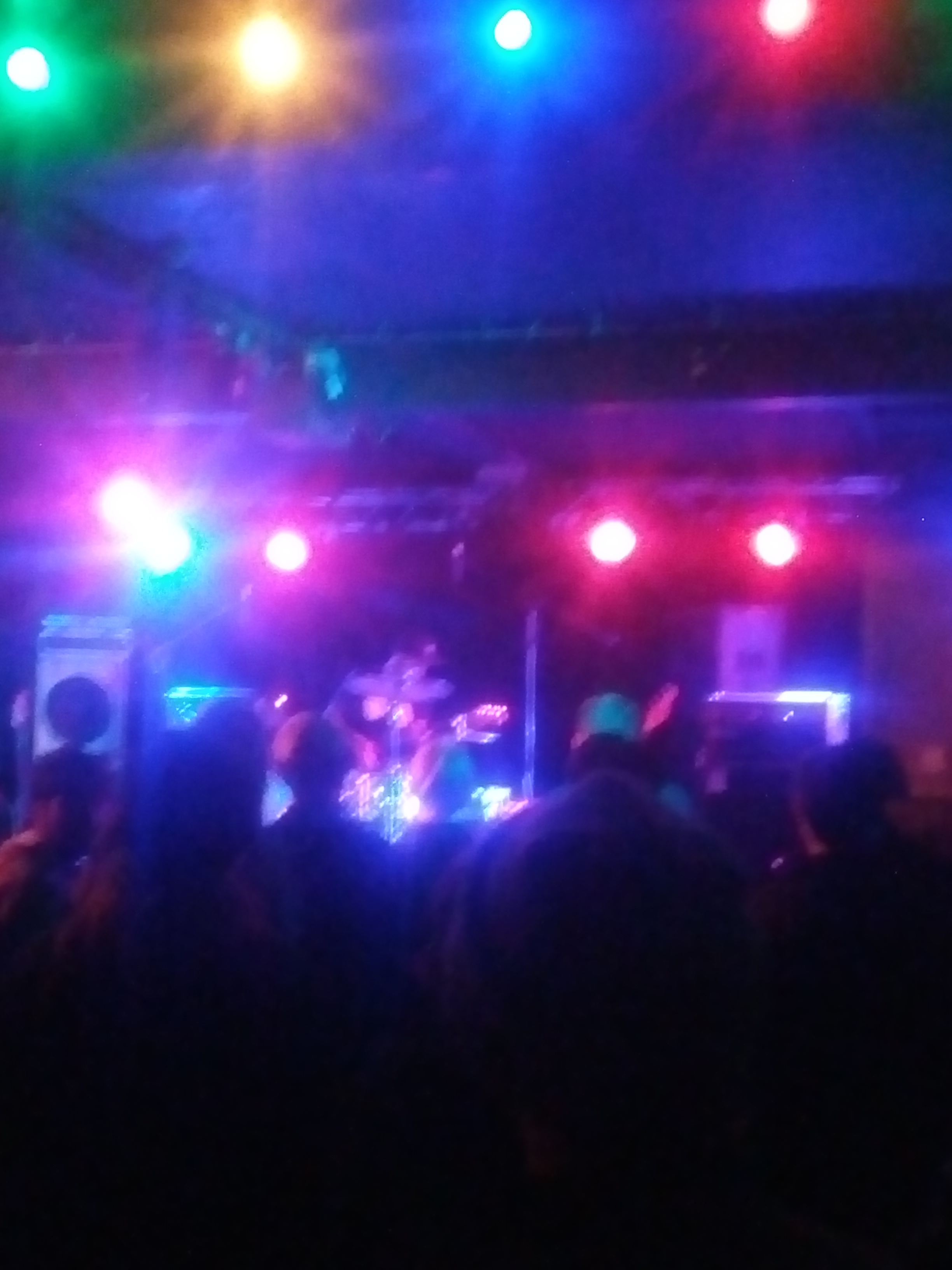 Well… I'm not really sure what to say to be honest, Steve Strong is like nothing I have ever seen before. It's a rarity to see a single musician on stage playing multiple instruments and it's even more of a rarity to see a solo musician on stage playing all of the instruments AT THE SAME TIME!
I mean, this is one of those people who puts you to shame as a musician, you watch in awe but at the back of your mind there's that little niggling feeling of 'what's my excuse for being so rubbish?' – thanks Steve Strong, thanks for being so awesome that it reminded me how bad at music I am! (I jest).
Every element of his performance was something that I love, not only the posty-rocky magical music that Mr. Strong was constructing on his very own but also the feeling of experimentation and how special it felt to be part of something so unique and magical. It became clear that there had obviously been years of practicing and dabbling and testing and 'I wonder if this will work?-ing' before Steve Strong had become the ultimate master-wizard of all instruments simultaneously.
To watch an individual sitting behind a drum kit, reaching over to grab a guitar and lay down some meandering loops then grabbing a bass and setting a rhythm THEN setting down some beautiful jazzy drums whilst still magically pressing buttons and twiddling things (somehow) to build, build, build the track and then, perhaps it would stop in its tracks and something else! What an amazing spectacle. There was one piece in particular that used a sample I couldn't quite recognise but it sounded like it was from an old military film, that stood out for me because the intensity of the music grew with the intensity of the running sample that sat on top of it.
Honestly the next opportunity I have to go and see Steve Strong again I will be going and I recommend that you do the same because if nothing else you will be awestruck by the process.. if you're not blown away by the music then you're just broken. It's meticulous, intricate, vitriolic, real and built right in front of you by a fucking music wizard! His music, to me is an audible representation of various water surfaces at different times of day.
You can find his Facebook page here