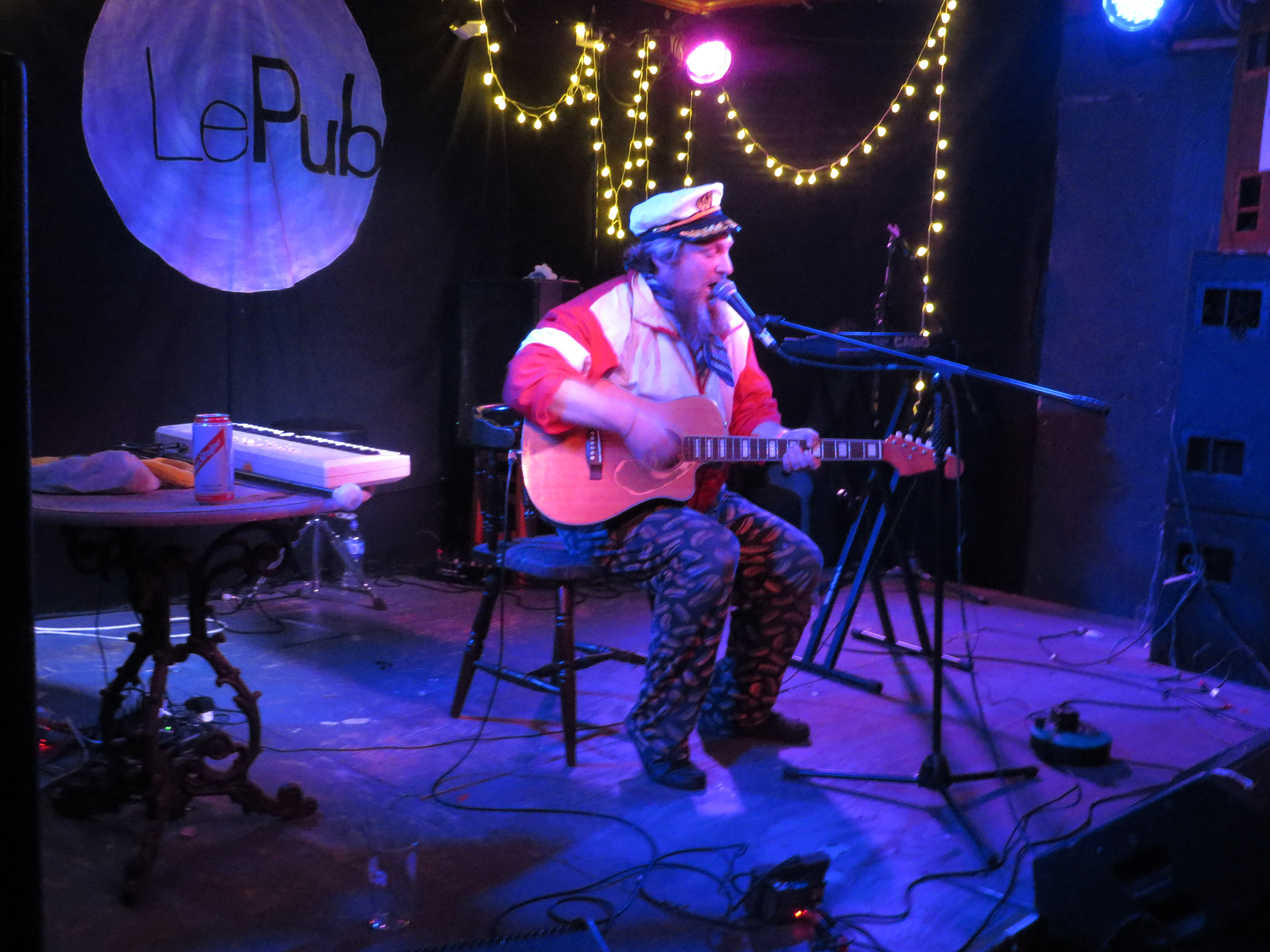 By this point it might be a seriously liberal use of the term 'anti-folk', I mean, what the fuck could have prepared me for this performance? And more to the point, who is ever going to top it? Going to an ultimate gig is just as much a worry as it is a blessing because who knows how many need to tick over before the next ultimate one?
I'm pretty secure in the idea that it was the headline act of a gig that I was attending but it could equally have been a public awareness video highlighting the awesome effects of longterm drinking and cocaine and I mean that in the best possible way.
Like a hyperactive child B.A Johnston darted from instrument to instrument across the stage with no inhibitions, just bollocking out tune after tune with incredible titles like 'how many ribeye steaks can my chubby, unwashed fingers cram into the waistband of my uniform' (as seen below and I lose my shit every time I see it).
I was grateful I didn't have a drink with me for Mr. Johnston made it his mission to ensure that audience members downed whatever they had on them and down they did, can into the forehead off to another. A sizeable amount of the performance took place off stage, somewhat breaking the forth wall but I do like a performer that likes to explore his surroundings, like a large, bearded bee, floating around at impossible speed and agility.
From the infinite 'Who are you looking at Dickhead' T-shirts to the curious looking Blackberry Passport containing an array of midi-esque backing tracks for the multi-genred and at times genreless tunes of social injustic, household appliances and burgers.
These are all important factors of life and you need to remember that as well people writing love songs and all that bollocks you need people to write about the other stuff too, it's all important. It's like, how we need businesspeople and refuse collectors, we don't all like to admit that they're there but they are and in this case it makes for an incredibly enjoyable show, an insight into the frantic mind of someone who either never gave a fuck and does it because they do it, or they once gave a fuck then thought fuck it and no more fucks were given.
Now… those who know me will know that I am not a fan of encores, to me it's like shouting 'hey we paid you, play more you cheap bastard' and I don't dig that, BUT there was an exception here for I felt that more was needed, I needed to know, like the rest of the audience where this would go…
'If I play one more will you come with me on a journey?' BA, now topless, sweaty but as unforgivingly energetic as the start of the show asked us. 'Yessss' we all shouted, expecting a musical journey. 'FOLLOW ME' came his response and with that he leapt off the stage and like the Pied Piper led the entire audience down to the mens-room in the basement to perform his final song and for us to sing it to in one of the greatest acoustic locations of any building.
And yeah… that's what happened… we all sort of meandered out of the toilets after the song, with some guys realising 'actually I need a wee' and turning around to go back in. Everything felt a little confusing afterwards like reality was a bit alien to us all.
Needless to say it's one of the top gigs of the year and given the number attended so far we have to solidly give B.A Johnston the OFFICIAL 'The Shonk' Gregg Wallace 'I like that' seal of approval.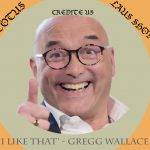 'How Many Ribeye Steaks…'

'I've Got A Deep Fryer In My Bedroom…'
'I Wanna Drink In A Bar…'