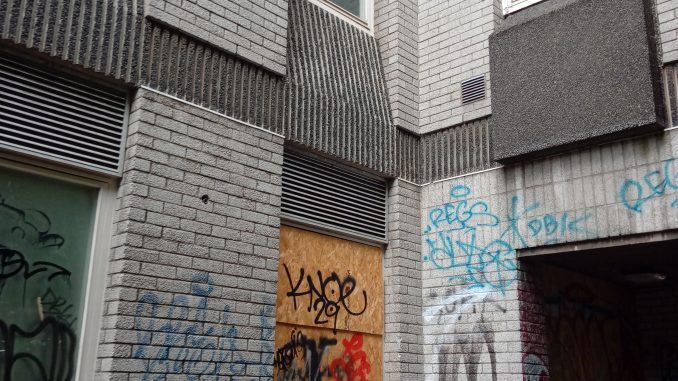 Astral Fest VI was a highly anticipated event this year for The Shonk Family. Last year the Arbiter and I had an incredible time that left us smelly, sweaty and with an accumulated week's worth of ringing ears, it was beautiful! You can absorb our combined experiences of that day by clicking here.
It's no surprise that this year, prior to ticket sales (literally minutes to their release) The Arbiter was sat at his desk refreshing the sales page in the hope of scoring us the first tickets which, he more or less achieved.
The Duchess and I got to experience the full VIP package this year when we were invited to The Old E on Friday night to see some bands and mingle with band members, organisers and press. I'll talk about that in another piece!
This year it was more of a family affair, myself and The Duchess were in attendance along with The Arbiter, R.E. Morse, Green Anne, their long-lost son Little Ethan and, having flown in from Turkey at 5am on the day of the festival our dear frazzled ward Mr. Casey and with that there were three generations of Shonk personnel all enjoying the same event, it brought home just how universal and without boundaries the world of music really is.
We followed our tried and true plan of meeting at the residency of R.E.Morse and Green Anne, all bar Mr. Casey who was still on his journey from the exotic East. We gathered our thoughts and our supplies and walked down the through the simmering party atmosphere that was brewing for St. Pauls on the same day.
We arrived at The Lanes, got our wristbands and made our way to their garden so that we could share our views on the itinerary, figure our what we'd miss and generally get our head in the game for the impending antics of the day.
True to the form we came to love last year, the first band on at The Lanes was one that 'eased us into the pot' – The stage was a plethora of instruments including two drum kits and Arbiter's favourite; A vibraphone. We reminisced about how this time last year we had experienced Dubi Dolczek and then noticed as the keys player from said band appeared in the band that we were about to witness!
That's what we needed, wasn't it!

-Arbiter Titan
The 8-member strong band took to the stage and turned the front cover of Astral Fest to reveal the smooth introductory chapter that would ignite our musical senses and ready us for the next fourteen hours. What ensued as an impeccable example of how great it is to witness musicians who are not just technically proficient, but really fucking good too. The seamless and flawless journey through jazz grooves was exactly what the doctor had ordered, the synchronicity was to die for – I absolutely love it when the band lock in and each member is playing the same thing with a precision only found in the finest tuned engine on the planet. It's like the band is gently letting the audience know that they know what they're doing, as if one could have any doubt.
Tezeta are a band who have an unspoken pact with one another to always jump into the void of the groovy unknown together and, no matter what to respect and enjoy the journey. This is all conveyed across to us, the ever wanting for more audience, time and space became alien concepts as they drew us into their fold with their hypnotic music generation. We were consumed by a delectable treacle of underlying rhythm, the consistency of which would remain unchanging until the time was absolutely right. Shapes and colours would dance all around us as the saxophones would kick in and the piercing yet rounded sound of the vibraphone would bounce cheekily into our ears, ever playful but proficient and perfect.
They'd collectively turn corners or stop altogether, just for a split second where they'd take a sudden left, right, up or down and whoosh we were off again, the signature changing but the scene remaining the same, like getting lost in an area of woodland that you're familiar enough with to know that you'll eventually get back to the start, but you'll still have the experience of getting lost in the first place.
They maintained a tradition I think I'm only aware of as their bassist sported a Westone bass, unlike last year it wasn't appropriate to heckle him by chanting 'Westone Bass' but if I see him again he won't be so lucky.
I could have listened to them all day, they provided an experience that was perfect for that exact moment, time and place. It charged us up, warmed our cockles, prepared us for the day, enlightened us, opened our music-absorbing pores, cleansed our shakras and shook out the demons. It was like eating pudding first but still being hungry for the mains!
---
I like that.

-Duchess of Earl.
We were 95% charged following the glorious performance from Tezeta, the only thing we needed to be fully realised was some caffeine so during the interval we popped over to Rough Trade which has the glorious facility of providing coffee. The rest of The Shonk family had gone their separate ways but we all knew that we'd be re-united throughout the day as and when the universe deemed it necessary.
As we sipped our wake-up drinks the building that occupies Rough Trade began to tremble and shake as we heard. Mr. Authority preparing for his set. We had caught him a month or so ago at The Necks performance at The Exchange but unfortunately we'd not seen enough of him, this was now the perfect opportunity to redeem ourselves. Tweaking off our recently consumed coffee we headed through the dreaded door of doom into the performance space. There, Mr. Authority, or Fuck if you know him well enough was already caressing his customised electric cello type thing that was wired into a fire-side rug sized array of pedals. Next to him was a crate and on top of that were two.. things that were wired to other things, their use unknown to us at that point.
The taos hum of his equipment was stretching out across the 'not-nearly-sticky-enough-for-a-music-venue-floor' and up through our feet and legs. The distortion and static was dancing playfully around the room dynamics, tickling our ears and resonating our ribs yet he was merely tickling at the 'cello' strings with the bow.
The unassuming individual led us down a dark and treacherous trail into his own personal hell, or heaven depending on your perspective. The sound was haunting and at times completely alien, patterns would jab out at you as the human brain attempted to rationalise and order the array of frequencies, crunches and electronic screams that it was receiving. We were enveloped by the swirling and unrelenting barrage of abstract collectivism of undeterminable scale, the chamber seemed vast, the chamber seemed small, the room seemed obvious but sometimes gone as the all-absorbing curious canvas consumed us.
He turned to face the crate, reaching out two semi-clenched hands over two mysterious domes of unseen power and potential, the strings looped in a delectable purgatory and a sinister ZEEEEOOOOWWOOOSHHHPAZZHOOWWW filled the room, our skulls and our brains as his hands seemed to collect some kind of debauched energy and channel it back through the equipment, like Emperor Palpatin his fingertips emitted electricity as he harnessed the Higgs Boson that had been left lying around the venue, albeit carelessly.
Our mind-brains collapsed under the weight of the oppressive sounds, allowing us to feel free, it was thirty minutes of aural therapy that anyone could and should benefit from, as the final wavering, digitised and processed note drifted away into the unheard we were meekly thanked by Mr. Authority – though it should have been us thanking him. 
---
Shit yeah!

– Duke of Earl
This hypnotic duo draw from the best routes of Psych, I mean, there's only the best roots so that's kind of a moot point but there's a distinctive feeling of traditional and new sounds, wedged together to bring something rich and unhinging from the cosmic void. Hailing from one of my favourite countries this duo arrived from New Zealand through a portal and gave us energetic, galaxy hopping realness throughout their set. They encapsulated everything remotely psych over the last fifty years, tapping into that almost medieval court-jester, vaguely carnivalesque sound, but sinister, more like warnings from other worlds. They concocted images you'd associate with early sci-fi like H.G Wells or Destination Moon, the kaleidoscopic backdrop acting as an amplifier for their message from the heavens. They harmonised their messages for us as the artillery of heavy drums directed the battalion of signature changes around the battlefield. These indestructible moon-warriors were taking no prisoners, although one could have happily died at that moment, knowing that I had served them as well as I could have.
---
EP/64
What Did I tell ya?!

– Duke of Earl
The Shonk family were re-united by my relentless reminders that EP/64 could not be missed, I issued a mandatory notice of attendance to ensure maximum ear destruction throughout our party. I had previously experienced them at last year's Triptych all dayer and it had terrified and excited me, like when a car narrowly misses you on the motorway. The Bristol-trio rely on osmosis to absorb residual musical energy within their vicinity where they then convert it into mesmerising, terrifying, energetic and ever-growing soundscapes that do not allow you to break away from, once you are in, you're in – they are exactly the type of outfit that you'll be screaming at, but you won't know why – your body will endure too much of whatever it is they make you feel and you'll go fucking apeshit gonzo nuts bag and today was no exception. I mean, just look at the video, they overloaded my equipment as well as my human brain, but despite that, as you watch it you'll see what I mean and you'll be thinking 'yes mate, I need to experience this lot' and believe me you do.
It baffles and astounds me when you see a band like this, they don't really acknowledge or see each other visually on the stage but they're entirely linked. They all know what they're going to do before they even know what it is they are going to do. Three performers are doing three different tasks, completely absorbed in what they're doing but it all meets in the middle and works perfectly. Any vocal contribution became about sound and mood rather than the words themselves, whatever was drawn from the inside was down to interpretation. It was like… dancing to heavy essence. They aren't a group that dictate, rather they lay a foundation that draws whatever you have at the time, from them as well… it's like they've activated a machine that even they don't understand and they agree 'here we go, see you on the other side' – a mass of hair and intrinsic vocal catastrophe lay down layers and layers of sounds that blended and unfolded around an attack of thick bass and ever changing, intricate drum beats. The vitriolic nature of their performance caused one's nose to twitch as the sensation of 'RAWRRRR' was unleashed, we were going to war, but a happy and enjoyable war, with ourselves, a forgiving war, a cathartic war. Once again, the evidence of therapy was apparent as we were all giving ourselves a heavy dose of SHIT YEAH!
And that's EP/64 really.
---
As any dedicated reader of The Shonk will know we seldom comment on the aesthetic unless it has played a part in the overall experience of the performance, however we wish to take time here to give the nod of approval at this band's utilitarian take on appearances by donning identical white boiler suits. The autocratic bureaucracy that operates The Shonk appreciates and endorses pragmatic uniforms as they fit our ethos, kudos.
The space at Rough Trade was rammed with psych addicted mad-people, itching for the no holds barred wall of sound that was about to hit them. The performers, donned in their white boiler suits gave no indicators of rank or separation, but rather presented themselves as a single unit of sound generation. Like a stampede their nothing short of 100% at any-one-time set was like having the sweetest nectar poured all over you. The room was hot and sticky and the discomfort would have brought on restlessness, but the climate failed to neg anyone as the power of the pure and intrinsic melodies being fired upon us from the stage overpowered any feeling of misery and jump-started everyone to move and dance accordingly. These high speed, reverb masters quenched our first with an apt overdose of slap delay, space travelling-wah and fierce yet directive rhythm sections. The vocal tangent seemed to come from an unknown source until it was identified that the drummer, an immaculate blur of limbs was also providing words that wove themselves into the spatial tapestry. The walls perspired with the collaborative sweat raining from the ever demanding crowd as they dervished themselves into a tizzy. Delectable noodles of guitar-mayhem were force fed to us, albeit willingly and limbs flailed uncontrollably and dangerously from all angles.
We were home.
---
The stickiness was established, we were somewhere near the midway point and we had a long way to go, this was the point that we got together and all agreed that we'd made very good decisions to buy tickets.
Stay tuned for part 2 of our adventure!