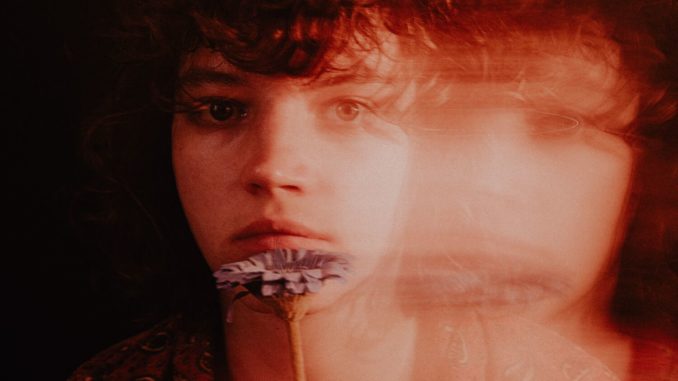 I was recently informed that much of my music collection conjures up the notion of a melancholy summer and perhaps the most melancholisest of the summers we can expect is the one in this, the year 2020.
I will confess I find something intangibly addictive in the sorts of upbeat, but slightly saddening tunes out there… maybe it's because I'm old enough to experience nostalgia, maybe it's because I do long for particular summers of scallywag behaviour and these tunes take me back, who knows?
Hitting the nail on the head however is the Welsh band Twin Strangers, a recent five-piece creation, the brainchild of which is Alex McConnachie, of the McConnachie clan, a multi-instrumentalist who started Twin Strangers as a bedroom project before enlisting musical friends, bassist Josh Newington, Joe Tobin on
keyboards, drummer Eric Karvik. and Alex' brother Liam (of Seaside Witch Coven)
Their latest single Crushed is has been released today, the 15th of this month and is a concentrated dose of the highest quality melancholy summer orientated psychedelia infused indie-punk-pop. The second the bass led little numba' starts the listener is hooked, it has been created with a perfect measurement of all ingredients, from the cheeky guitar lick to the easily memorisable lyrics and relatable subject matter.
It's a dreamy tune, the likes Audrey Horne could be seen swaying too. Talking of the track, Alex says:
"Crushed is about realising that some people you know just love listening to the sound of their
own voice and other people's troubles and feelings and life troubles only really enter their mind for
a split second, then they're gone again. On a more positive note it's also about summer time when

you're a teenager, the days blend into one and you're just hanging out with your friends without a
care in the world, just living in the moment."
It's a tune that's perfectly not-long-ago, thus giving it tons of replay value, it's happy but sad, serious but jovial, the type of track that would have suited 90210 or The O.C (if you're old enough to remember that!)
It's polished and pristine without loss of grit, something I believe is very important in music. It nods politely to American college radio type bands like Ride, with the relatable lyrics of Sonny & The Sunsets or The Burning Hell, all served up in a recipe followed, instructions read, hook-heavy, correct dose of produced perfection we expect from bands like The Dowling Poole or LCD Soundsystem. You can hear it here:
The tune itself is already picking up radio attention and critical acclaim through the Welsh music world, but now that you've heard from The Shonk you can feel confident that they are one to watch and most certainly one to listen! You can hear their last single Tears of Joy here: This track is a nod towards Wooden Shjips, David Holmes and Pavement, if nothing else it emphasises the band's diverse range and influences.
We look forward to being able to see them live which at this rate might be via Zoom – Alex (and indeed his whole family) regularly perform online via Facebook streams so if you are gagging for a gig that might be a solution for you!
---
Band links: